Overview Copy
                                   Course Introduction and Overview
1.             Table of Contents
2.             Course Overview
3.             Course Objectives
4.             Purpose of This Course
5.             Course Outline Schedule
6.             Students' Responsibilities and Grading
                                                 Course Modules

About Emaculate Cleaning Systems (ECS)
History of Cleaning
What is Clean /Green Cleaning?
ECS Philosophy– The 3D's of Clean/
Tools and Materials/Your Safety
Health Responsibilities & Cautions/ Emac Insight & Statistics
Protocols
Chemicals
Business Set Up/Title/ Hours: Rates & Location
Business Legal Status
Legal Documents
Business Paper Work
Always & Never
Healthy Environments                       
                                                    We are the 3Ds of clean
                                                                                       Have you been Emaclafied?
Business Etiquette
Hygiene & Uniform
Who am I? Introduction
Forms for Your Company
The Home & Terminology
What Do I Move?
Baths
Kitchens & Microwaves
Stoves
Dusting Fixtures & Cob Webs
Dusting & Polishing
Vacuums & Floors
Beds & Such
Laundry Room
Furniture Textures/Care
Glass wars / Emac Tips
Housekeeping services Check Sheets
Customer Incentives
Policy Manuel
Advertisement & Financial Management
Web Site
Cleaning Resources
Work Cited Page & References     
Course Synopsis
This course provides an overview of the history of cleaning, the 3D's Philosophy, instruction for home cleaning, along with a discussion on chemicals, germs, diseases, and bacteria. Suggestions are provided for the succesment management of a 
professional home cleaning company.
Provides an overview of financial concepts, business setup, legal documentation and marketing, with an emphasis on beneficial stragies for your cleaning companies.
Principles and techniques are also reviewed along with the importance of protocols.   




Course Objectives
Upon completion of this course of study, each student will be able to:
1. Set up, start, and maintain a professional home cleaning company
2. Apply proper protocol standards for the homes you are cleaning daily
3. See yourself as an professional in the home cleaning business industry
4. Recognize viable job opportunities in the home cleaning business market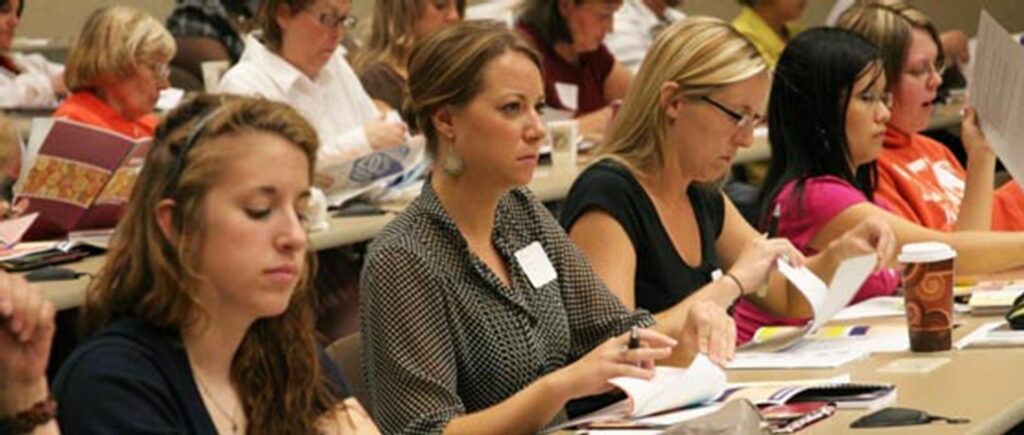 The purpose of this course is to familiarize you with professional cleaning styles and protocols in the cleaning industry. This course will give specific sanitization techniques and details for specialty areas in cleaning. Students will learn some cleaning history and the 3D's Philosophy, as well as important do's and don'ts in cleaning. This course will also touch on simple everyday life techniques. The course is organized around points of common interest found in home cleaning businesses. Students will receive National Certification for Cleaning Professionals certification (NCCP) for completion of this course from ECICP. This training is for individuals starting home cleaning businesses or established cleaning services that need their facility or employees trained and certified. Students will receive some hands-on training, documentation and start up information for easy business growth and profitability. This course is set for 12 weeks with periodic exams follows course units. (Exceptions are for condensed courses).
Material You Will Need For This Course
1. Computer & Access to the Internet
2. Printing Capabilities
3. 1 Three-Ring Binder
4. Tablet For Note Taking
5. PDF/ Opening Capabilities
6. Purchased Required Reading Materials
                 Students' Responsibilities and Grading
To read the syllabus and ensure that he/she understands what is expected of him/her
To complete all reading and assignments by the time they are required
To show up to class ready to listen, participate, and learn
To put aside sufficient time to study and prepare for class
To be honest and ethical in the completion of classwork
Asking questions, it's YOUR responsibility to voice what you don't understand
Be present (online) in class. Don't jeopardize your own training
Exams, quizzes, papers, and group projects are all part of the (online) course.
ECICP students will be graded on a 10-point grading scale, however students must pass the final exam with 85% or higher because we are setting standards in health reform and creating cleaning protocols for industries all around the world. Healthy long life is our focus therefore; we must produce cleaning professionals with high standards as well great academic achievement.
You may find other great professional development classes on ECICP's home page in the "What ECICP Offers" section. You would greatly benefit from taking a wellness class, etiquette class, outer beauty, time management, or clean thinking for business success class. Some of these topics will be briefly covered in this course however; a more detailed class is offered that may better benefit you. 
How you'll Be Graded in This Online Course
Portfolios
Electronic portfolios, also called e-portfolios, are like academic scrap books. E-portfolios are often assigned as capstone projects, towards the end of a degree program. They can contain a series of projects – including research reports, presentations, video clips of your work in action, or links to websites where your work has been featured.
Essays
Essays are formal papers that are required in many different courses.
Some essays are opinion papers; you can write them in the first person (using "I"), and base your arguments on your own beliefs and experiences.
Exams/Quizzes
You'll be asked to log in to a site where you'll gain access to a quiz or exam, which is usually in a multiple choice format. As soon as you log in, the clock starts, so be sure to log in only when you're ready to begin. Don't worry there is always plenty of time for the exam so you will never have to rush.