Health Responsibilities & Cautions
Health Responsibilities & Cautions
Keep you back, knees, eyes, and feet safe. Always have protective gear that will help keep your body strong. Wear shoes that has good support for standing as well as shoe covers, eye wear,  and knee pads. It is always smart to a wear back brace to protect the life of your back and spine.  
Although cleaning can be a great workout it is imperative to implement good health habits. Your physical wellness is essential to any success plan that you may have. We know that good health is the key to long life. The cleaning industry is a physical endeavor and can be very strenuous on the body. To have the best career and a productive business; exercise eat well (lots of fruits, vegetables, nuts, and drink lots of water). Living healthy will aid in your success. You will need real vitamins and minerals to keep you physical body in tip top shape as well as you mind.
Why you ask?
Vitamins: Vitamins are classified as organic substances or compounds that are needed by your body to carry out digestion, metabolism, hormone production and a list of other processes. Without vitamins, your body can't absorb and utilize all of the nutrients found in foods you eat.

Water: Water improves concentration and mental coordination, releases stress and enhances communication skills. Many illnesses are caused by dehydration. Lack of water cause depression, stress and anxiety as well as physical problems such as high blood pressure, migraines, pain in the joints, allergies and asthma.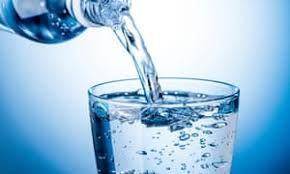 Eating well: Eating healthy can prevent serious illness, the food we eat can have a huge impact on our health and well-being. A healthy diet reduces the risk of developing heart disease, high blood pressure and also some cancers.
Minerals: Minerals come from the earth or from water, they are crucial in metabolism and health maintenance. Minerals are key components of our body it is a major factor on maintaining good health and preventing various health problems. What most people don't understand is that minerals have an effect on almost every capability in our body. We need them for all chemical process that goes on inside us. Minerals play a part in nerve transmission, muscle contraction, cell permeability, tissue structure, blood formation, acid-base balance, fluid regulation, blood pressure control, protein metabolism and energy production. With the decrease of mineral levels in the food we eat and increase on pollutants and vices, we need supplements now more than ever.

Mental Health: Start by taking time for yourself. Take the night off and relax with a movie. Stress is a killer and good mental health is essential for long life.
ECICP has full wellness classes offered in the "What ECICP Offers" section, on the home tab of the institute web site. Take a wellness class and improve your life.