Tools and Materials / My Safety
Household cleaning products assist in general and specialized cleaning of the home. A Cleaning Caddy is one of the essential tools in making housecleaning quick and easy. Keeping one of all cleaning supplies stored in a cleaning caddy means everything is always close at hand when cleaning needs to be done.
You can't clean with dirty materials. Use good clean materials and supplies to accomplish your cleaning purpose.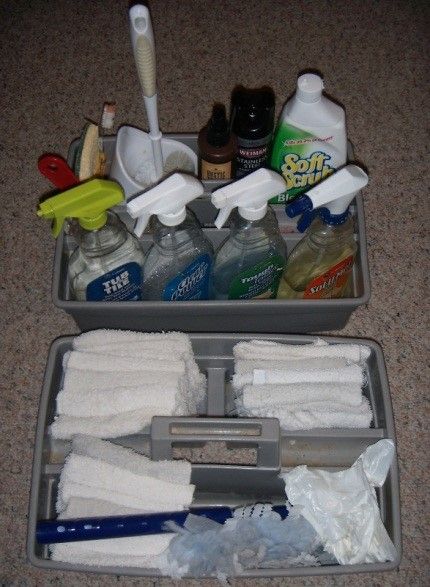 ---
When we clean we must have the proper cleaning tools
 You can't clean with dirty materials
Dirty Rags
Your cleaning materials must be clean in order to perform
excellent
work.
Clean Rags
The proper cleaning materials saves time and energy.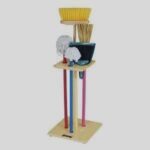 Mops, Brooms & Dusters
You should have good mops, brooms, dusters and extender handles.
Vacuum with attachments  recommended
Having a vacuum with attachments is great for a residential cleaning business because lugging excessive amounts of equipment is cut to a minimu
m 
Cleaning Buckets
It is important to have several  cleaning buckets.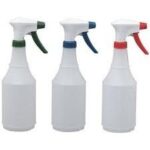 Spay Bottles
Spray bottles are a must in any cleaning industry so keep a couple  extra empty bottles handy.
Back Brace
You must protect you back, so having a good back brace is important.
Cleaning Supplies   

Having a over flow of cleaning supplies is key to success so please check your inventory regularly.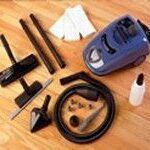 Small Hand Vacuum
It is important to have a small portable vacuum for window sills and other small crevices your up right vacuum can't access
Step Ladder
You will need a small and sometimes medium ladder to access different points in the home.
Brush Variety 
You must keep a supply of different  brushes as they are often needed for various jobs in the home.
Cleaning Gloves     

Gloves for cleaning are a must, so please keep a sturdy supply.

---
Your Personal Protective Equipment (PPE)  
PPE is all equipment (including but not limited to) clothing, helmets, gloves, goggles) or other garments or equipment are
designed to protect the wearer from bodily injury. It is also designed to protect health and safety.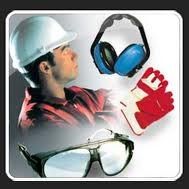 It is important that you wear your PPE all the time in case you are exposed to any risk. Accidents can happen in a matter of seconds,
therefore; make sure your equipment is clean and
ready for use. Check it often.
Types of PPE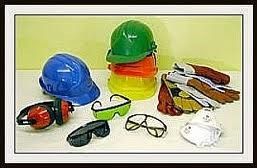 Areas of Protection
Eyes
Hazards: dust, projectiles, gas and vapors.
Options: safety spectacles, goggles, face shields, & visors.
Head
Hazards: impact from falling or flying objects, risk of head bumping, hair entanglement.
Options: a range of helmets and bump caps.
Breathing
Hazards: dust, vapors, gas,
Options: disposable filtering face piece or respirator, half- or full-face respirators, air-fed helmets, & breathing apparatus.
Protecting the body
Hazards: temperature extremes, adverse weather, chemical or metal splash, spray from pressure leaks or spray guns, impact or penetration, & contaminated dust.
---
Dangerous fumes and the possibility of bodily harm or injury represent just a few of the concerns related to chemicals found in common household cleaning products.

Fumes can cause throat and lung irritation.
Direct contact with many household cleaning products can cause skin burns and even blindness if the product comes in contact with the eye. Specifically, toilet bowl cleaners can release a poisonous gas if combined with other products. This gas can cause serious breathing problems. Refrain from mixing different cleaners. The result can destroy healthy lung function and can be extremely dangerous. For instance, mixing ammonia with chlorine produces fumes that can be fatal. Wear goggles to prevent household cleaners from splashing up into your eyes.
Before you begin any cleaning job: Put on protective clothing
(smock/jumpsuit) boots, eye protection and gloves. (Masks should be worn if desired or if indicated for the product being used.)
* Use the proper safety equipment that is required for the specific job your encountering.
** Gloves should ALWAYS be worn on any cleaning job and all types of jobs. Gloves can save your LIFE.