What is clean /Green cleaning?
Clean means to make or rid of dirt, rubbish, or impurities. Cleaning means to make clean or orderly. It is the act of making something clean. (Collins English Dictionary – Complete & Unabridged 10th Edition 2009 © William Collins Sons & Co. Ltd. 1979, 1986 © Harper Collins Publishers 1998, 2000, 2003, 2005, 2006, 2007, 2009.
What is Green Cleaning?
The federal government first defined "green" and "environmentally preferred purchasing" as "…products and services that have a lesser or reduced effect on human health and the environment when compared with competing products and services that serve the same purpose" with Executive Order 13101 in 1998.
"Green cleaning can be defined as "effective cleaning that protects health without harming the environment".
ECICP defines green cleaning as using products that are non-toxic, biodegradable, and environmentally safe for your health, family and the environment. Natural cleaning is using products that are readily available in your home that will not produce a toxic reaction to your health, family, or environment like water, lemon, salt, vinegar, and baking soda.  
---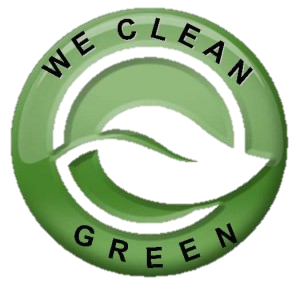 Green Cleaning:
Green cleaning is the concept of using all-natural products as an alternative formula for cleaning rather than using harsh chemicals that may alter the intended state of a surface. Many people are confused on what the term 'green' really represents. There are so many different opinions as to what green products, green cleaning, and natural products are (which may also be called) 'green', however they are very different).
Natural cleaning products are the products you see here on this page. They are products in their purest or natural that are effective in cleaning.
Natural cleaning products are the products you see here on this page. They are products in their purest or natural that are effective in cleaning.
Green vs. Non-Green (natural)
Green Products:
Green products include products that are reusable, energy efficient (or have greater efficiencies than industry standards), made with post-consumer materials, have reduced toxicity properties, manufactured with minimal environmental impact, and are delivered in eco-responsible packaging or containers. This means they are toxic but not as toxic. They are considered to have a less harmful impact on the community and environment however; it does pose some changes. This is what green is defined as.
Products that are nontoxic, energy and water-efficient, and harmless to the environment are called green products. These are also recyclable and biodegradable. Products are certified as green only if they satisfy the norms of government environmentally preferable products (EPP) program, Fair Trade, Energy Star and so on.
Examples of the types of green products are:
• Laboratory chemicals that can be easily disposed of without harming the environment
• Cleaning supplies with less harsh and safer formulas
• Wide variety of items made from 100% post-consumer materials or recycled products
• Unique items made from replenish able natural resources such as corn and soy
• Energy efficient laboratory equipment such as safety cabinets
---
Green vs. Non-Green (natural)
Natural:
Simple house hold integrands may be used for some furniture texture for polishing. Furniture that you would like to use an oil based chemical on may be substituted for light olive oil.
White vinegar is a great alternative for cleaning windows and mirrors; using newspaper or a brown paper bags for wiping is a great way to recycle old paper products as well.
You may use pure backing soda to brighten laundry white cloths as well as whiting a bath tub or shower you may have to put a little elbow strength behind the brush depending on the dullness of your surface. All these agents are natural products that we use in our everyday lives all of these products can be ingested by the human body and many if not all are used in our cooking processes daily.
Please keep in mind when you use natural products for cleaning you will probably need to use more elbow grease. Natural products clean effectively however; in many cleaning applications these products need to sit over night or soak for a period of time. So in other words to clean with all natural cleaning agents the time factor is an issue for most. Why?
Why does it take so long for natural products to work? We don't clean consistently so there is a buildup and the natural products have to break down built up grease and matter layer by layer, so this process takes more time.